December 12, 2022
6 Cool Gift Ideas You Can Order Online for Coworkers, Family, and Friends
No matter the time of year or occasion, you can show people they are appreciated with a thoughtful gift. However, choosing what to get your friends, family, coworkers, team, or boss can be challenging. We've come up with a list of seven cool gifts you can order online for cheap.
These are some of the best gifts for men or women in your life who appreciate interesting and unexpected items. I haven't personally used all of these, so I'm not endorsing any of them beyond what you can read in the reviews. And we don't get anything for promoting these. We just want to make your to-do list a little lighter with a helpful list of gift ideas.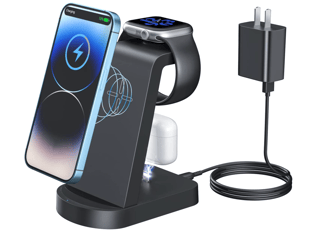 Avoid tangled cords and not having enough outlets for all your chargers with a 3 in 1 charging dock. This gift is perfect for all the Apple lovers in your life! With all the latest tech coming out, it can be difficult to manage the cords that come with it.
Give them the ease of organization and reassurance that their tech will be fully charged for the day. Plus a tidier night stand or desk! Here is the Amazon link.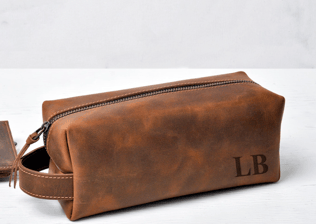 While bags aren't necessarily exciting gifts, genuine leather can make just about anything cool. Plus, personalization shows you took time to order it specially made.

And, let's be honest, bags are practical gifts because everyone uses them. Someone who is always on the go would appreciate a quality bag to hold some of their smaller items. These leather toiletry bags can be personalized with up to 10 characters for initials or a name. They come in five rustic colors and are handmade in the great state of Texas. Here is the Etsy link.
Wall-Mounted Personalized Bottle Opener
Etsy Price - $40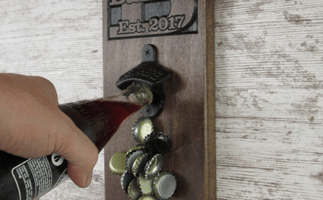 A few years ago, my wife bought me a wall-mounted bottle opener with a magnetic cap catcher. It's been a fabulous gift and is used often in our home. It's easy to use one-handed, and you'll never have to look for another bottle opener again!
The one we have was personalized with my kids' birthdays on it, but you can personalize it with a last name for friends and coworkers. These mounted bottle openers look nice and serve a cool purpose too. Here is the link for one on Etsy.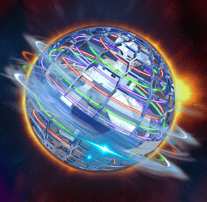 Looking for something a little more playful to gift a boss or coworker in your life? Having fun is a great stress reliever and crucial for a well-balanced life. Think outside the box and gift some fun and games!
A Cosmic Orb is sure to bring out the inner kid in anyone. These funky, futuristic-looking toys aren't just attractive gifts for kids — adults love them too. Plus, they're small enough for the office once you learn how to control them. Here is the Amazon link.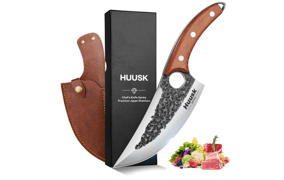 What's cooler than an edgy, crafted knife? Huusk knives are created using techniques from ancient Samurai and stay extremely sharp. They look unique and even come with a small leather sheath.
Whether the recipient likes to cook or go camping, a quality knife makes a great gift. You can find Huusk Japanese knives ranging in price and size. Here is the Amazon link.


Rugged, Waterproof Solar Charging Bank
Amazon Price - $50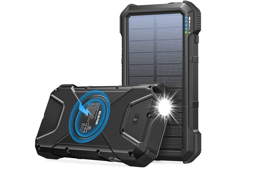 Whether you like to be prepared for emergencies or going on wilderness trips, a solar-powered charger can be a great thing to have on hand. These heavy-duty, shock-resistant chargers are made to stand up to tough conditions and won't break easily if dropped.
They can help you charge your phone using the sun when it's impossible to get to a wall outlet. This one even has a compass and flashlight for emergency use. Here is the Amazon link.
Ronnie Hay is the Marketing Director for UBEO.
Connect with the author