February 4, 2022
3 Ways To Optimize Your Business Workflows

Office employees spend up to three hours on unnecessary tasks during every eight-hour workday. That means they're wasting nearly 40% of their time on tasks that could be automated or restructured to give them valuable time back in their days and make their jobs easier.
While you can't eliminate every tedious task in your operations, there are likely hidden obstacles or inefficiencies in your organization's existing workflows, especially if you've scaled rapidly or refined your business operations in the wake of COVID-19.
Here are three ways to address and improve your internal workflows and overarching business processes:
Develop a Repeatable Structure
All of your organization's processes and workflows fall into one of two categories:
Structured processes that rely on enterprise resource planning (ERP) software or a similar automated solution to track progress, gain approval, and confirm completion of various tasks.
Unstructured processes that are managed manually through email, paper-based documents, or verbal communication and don't have a defined approval process.
In an ideal state, your organization should operate with 100% structured processes, following a pre-defined workflow to complete every task and monitoring progress along the way. However, most businesses don't scale in a perfectly uniform manner, which means you likely rely on several unstructured processes to keep work flowing smoothly.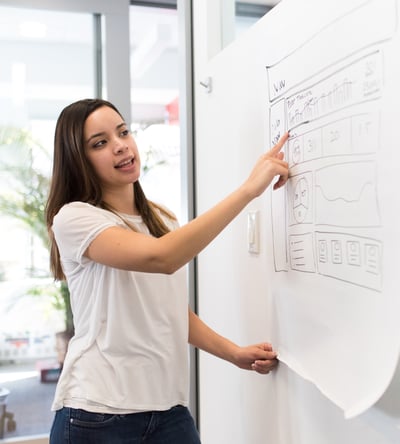 Your employees may be intimately familiar with the pain points of your current business workflows, but their concerns don't always make their way up to the C-Suite. As you identify challenging, unstructured processes across your business, take a step back and map each process out in detail from start to finish.
Then, conduct a cross-team whiteboard session to identify critical workflows and any gaps within them. You'll want executives and functional employees to attend and contribute equally to ensure you have the complete picture and understand concerns across both parties. You may even choose to conduct larger focus groups or survey your teams to uncover mutual concerns or recurring gaps in your processes.
Finally, you'll use the findings from your whiteboarding session to identify relevant uses cases and define a structured workflow to increase team productivity and give employees time back in their workdays.
Be sure to keep the conversations flowing with annual or quarterly reviews to assess performance and review recent changes to business processes. This will help keep your teams on track and give everyone a single source of truth to refer to, even as you bring on new employees or expand your business to new markets.
Promote Cross-Team Accountability
As your organization grows, responsibilities shift significantly amongst your internal teams. For example, your CFO may have been one of the first employees to come on board when your organization was just a startup.
Since they were once your entire finance department, they likely have a deep understanding of the nitty-gritty processes that keep things running. This level of involvement can be a double-edged sword. On the one hand, these leaders are more likely to empathize with employee pain points. On the other, they'll likely have trouble adjusting to significant process changes.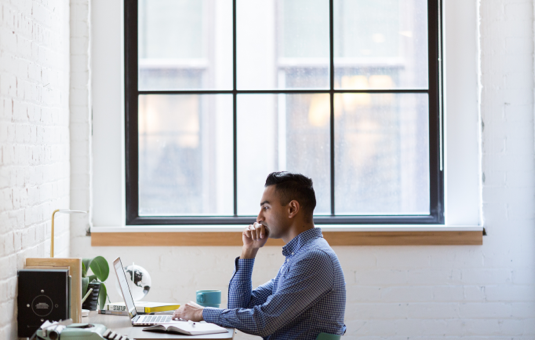 Larger organizations may not have executives with hands-on experience. However, they still need ways to resolve employee challenges that make their way up the chain of command.
Regardless of your size or organizational structure, everyone involved in your business workflows should be accountable for their specific responsibilities and accountable for following the processes you defined above. If your executives are tasked with choosing a new document management system by Q4, or your employees need to install new print software on their devices by the start of next year, you need a way to follow up and ensure everyone is doing their part.
In an unstructured environment, everyone is held to an unofficial honors system. And unfortunately, even the most diligent employee could make a misstep without any accountability considerations in place. The good news is, you can automate record keeping and make it easy to hold your teams accountable across the board.
Look for business management solutions that allow you to log actions and milestones in a secure, digital dashboard. Standardized documentation practices will help you create an audit trail and comprehensive record that updates in real-time and ensures everyone is working with the latest version of a particular document, communication record, or invoice.
Plus, you can see which teams regularly track their processes and progress towards high-level goals, making it easier to identify improvement opportunities and course-correct as needed rather than letting process inefficiencies pile up over time.
Take a Holistic Approach to Improvement
It can be tempting to look for a one-stop-shop solution to optimize your business workflows and streamline processes. However, most organizations find that a single tool or solution isn't enough to 'fix' the various gaps and challenges within their business operations.
Rather than investing 100% of your technology budget into a shiny new accounting tool or reporting software, look for diverse solutions that improve multiple aspects of your organization. You should look to address process-related pains in an intuitive, employee-friendly way, combining tools that:
Keep teams organized
Work well with your existing systems
Give employees flexibility
Store relevant information in a digital format
Workflow optimization goes hand-in-hand with hardware and software, but it often requires more than a single implementation or technology. As you look for new business technology solutions, be sure to take your people into account as well.
Look for opportunities to gain employee buy-in and adopt user-friendly tools that your teams will actually enjoy using. Even the most robust tools aren't practical if your employees don't know how to use them.
Prioritize change management through process adjustments, best practice adoption, and new hire training. Then, check back in with your teams to get their feedback on various processes and technologies you've employed across your organization.
Effective workflow optimization allows organizations to automate core processes, streamline operations, and grow up to 30% without adding headcount or disrupting day-to-day operations.
Every organization is unique. Instead of sending you off with a generic software or expensive shopping list, we'll conduct a deep dive into your organization to identify the best technologies and processes to support your goals and empower your teams.
Contact our team today to discover how our custom business technology solutions can transform your workflows and power your organization's future.
I am passionate about providing excellent customer care, building relationships based on trust, and delivering results that benefit the customer and the business as a whole.