July 25, 2022
4 Things to Look for in an eDiscovery Service Provider
Outsourcing the eDiscovery process can help your law firm save valuable time, resources, and money while ensuring you create the best possible outcome for your clients.
However, entrusting your clients' information to an outside party can be daunting. You want to work with a vendor who will bring the same level of service, expertise, and care to the eDiscovery process as your in-house team.
So how do you go about finding that trustworthy, professional partner?
We've put together this list of must-have qualities to guide your search for the right eDiscovery service provider.
1. Reliable eDiscovery Software

Reputable and defensible eDiscovery software will form the foundation of your service provider's role in litigation preparation. Your provider should be able to articulate their choice in software, why they've chosen to use it, and how much experience their employees have within the interface.
At a minimum, a provider's eDiscovery software should support data evaluation, de-duplication/filtering/culling/parsing, tagging, and search indexing. Bonus points if it allows you or your provider to convert documents to other formats (i.e., PDF), thread emails, or automate transcriptions.
The more experience your provider has inside the software, the more quickly they can identify and resolve potential issues or roadblocks within a specific dataset. Moreover, they'll know how to maximize the efficiency and effectiveness of the data functions and other backend tools.
When you outsource to an eDiscovery provider, you're entrusting them with the risk and liability of your clients' sensitive data. Be sure you understand which data privacy regulations apply to your cases and how your provider's choice in eDiscovery software — and their larger cybersecurity strategy — aligns with them.
2. Measured Industry Expertise
Since the eDiscovery process leans heavily on software, some firms may imagine that effective eDiscovery only requires high-performance software and basic data entry skills. However, many nuances and regulations within the eDiscovery and litigation space require measured expertise.
Your eDiscovery service provider should do more than simply import your data into automated software. They should also bring legal expertise to every engagement, providing strategic recommendations on which documents to analyze and how to leverage the findings therein.
Ideally, your eDiscovery service provider will be an extension of your firm, not a one-and-done vendor. Look for organizations that prioritize customer service and ongoing support throughout the litigation process, not just during the eDiscovery stage.
3. Next-Level Support and Agility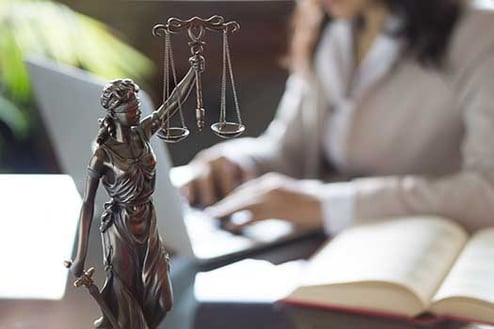 In the high-pressure world of litigation, attorneys are constantly up against tight deadlines, which means they need an eDiscovery partner that can keep up with strict turnaround times and shifts in priorities.
No one wants to spend the night before a deposition or trial begins waiting for or chasing down critical documents. When a new need comes up or a timeline changes, you need immediate access to your eDiscovery provider and peace of mind that they'll respond to your requests promptly.
Evaluate each potential provider's customer support resources by asking questions like:
Will we have a designated point of contact to handle support requests and general communications?
What's the average turnaround time for urgent requests?
Do they have service-level agreements (SLAs) in place for response times?
Will we have access to support 24/7 or just during standard business hours?
The ideal partner will provide your firm with round-the-clock support to ensure your projects reach completion before their deadlines. If you often work with demanding or unpredictable clients, now is an excellent time to determine the level of flexibility available within a provider's service offerings.
Some providers have the expertise and diligence to accommodate unusual requests, while others stick to strict terms of service. The best choice for your firm is the one that aligns most closely with the level of support you and your clients need to arrive in the courtroom prepared and informed.
4. Cost-Effective Contracts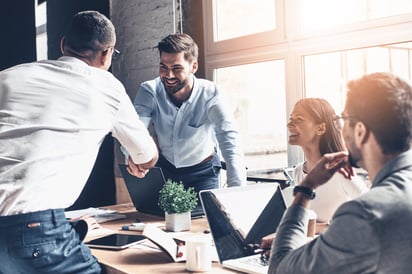 Outsourced eDiscovery is typically more affordable than setting up an in-house solution. However, firms can still end up overpaying for these services or buying into exclusive contracts that far outweigh their needs. The good news is that financial considerations can point your firm in the most cost-effective direction without compromising service quality.
To start, assess how each potential eDiscovery service provider outlines customer contracts. Do they require time-based annual or bi-annual contracts? How do they address minimum and maximum data volumes?
Look for a partner that provides maximum contract flexibility, such as month-to-month agreements that allow your firm to only pay for the services you use rather than committing to a high recurring fee. This pricing model ensures you won't pay for eDiscovery services unless you have an active case needing review.
Next, evaluate how each potential vendor scopes out their work. Your eDiscovery provider should match their services to your needs, not bulk up file sizes to justify a price increase. Look for a partner that will help your firm prioritize the most relevant information instead of inputting as much data as possible in their software by default. This approach will help you avoid extraneous costs and extract the most valuable information possible from the data at your disposal.
Trust Your Litigation to Rainmaker's eDiscovery Services
At Rainmaker, we believe in offering eDiscovery services with a personal touch. Our customers are names in our address books, not numbers on a long to-do list. We're always available to answer questions, accommodate time-sensitive requests, or provide you with strategic guidance throughout the discovery process.
The Rainmaker team takes a personalized approach to every engagement, but we're backed by the resources of our large-scale enterprise eDiscovery software and parent organization, UBEO Business Services. We bring decades of combined experience and legal expertise to every engagement to provide attorneys with accessible, relevant information so they can deliver the best possible outcomes to their clients.
Interested in learning more about our eDiscovery services? Get in touch with our team today to get started.
Mark is a co-founder and current President of Rainmaker Document Technologies, a UBEO Company. He has been a leader in the legal services industry since 2003.