November 16, 2022
UBEO Acquires Seacoast Business Machines; Enters New Hampshire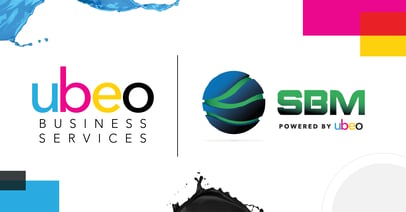 Austin, TX - UBEO Business Services ("UBEO"), one of the largest national providers of business technology and related services, is proud to announce that Seacoast Business Machines has joined the UBEO family of companies.
Seacoast Business Machines (SBM) has established itself as the preeminent document management solutions provider in New Hampshire. Since 1984, they have been a well-respected company delivering products and services to the business community with a high level of integrity. With Seacoast's two locations, UBEO will expand its East Coast footprint into another major market.
"Our goal from the beginning has been to buy high-quality companies that line up with UBEO's customer-centric philosophy and the Seacoast team epitomizes those values," said Jim Morrissey, President of UBEO. "Seacoast has a great reputation in the marketplace and by adding the power of UBEO, they will enhance their customer experience. New Hampshire is another great market for UBEO's value proposition and strategy in the area. We will also be announcing another significant acquisition in the East very soon."
While Seacoast is now a UBEO company, Seacoast's local team will continue remain in place. Terry Miltner, President of SBM said, "We did not make this decision lightly. There are several companies we could have chosen to partner with, but UBEO exceeded our expectations. Every promise they have made through this process, they have kept. It is wonderful to work with a team that aligns so closely with our values."
About UBEO Business Services
Headquartered in Austin, Texas, UBEO is now the fastest growing business technology organization in the country. UBEO now has over 1200 employees in 14 states. Since 2018, UBEO, LLC has enjoyed over 3x in annual revenue growth. While the organization is rapidly growing, its commitment to excellence is paramount. UBEO Business Services with its best-of-breed offering remains committed to being the "high-end customer experience" in the industry. UBEO's success is attributable to its commitment to acquire best-in-class companies and build a premier brand in the Document Technology industry. For more information, please visit www. ubeo.com.
About Seacoast Business Machines
Since 1984, Seacoast has been giving organizations powerful document management solutions that improve productivity and deliver value. From managed print services and production print solutions to multi-function hardware and wide-format printers, Seacoast is committed to delivering best-in-class document technology, unparalleled support, and reliable service. For more information, visit sbmweb.com.
Ronnie Hay is the Marketing Director for UBEO.
Connect with the author