February 17, 2022
Streamline HR Workflows for COVID Protocols & Other Business Processes
COVID monitoring, reporting, and compliance have become part-time jobs for already overworked HR departments. Constantly changing Federal, State, and Local guidelines make COVID policies and procedures extremely difficult to communicate and enforce at a company-wide level. Adding to the difficulty is creating testing and vaccine policies never mind executing them. There are tools that can help improve the current situation and help you be ready for future events.
Dealing with Today's Requirements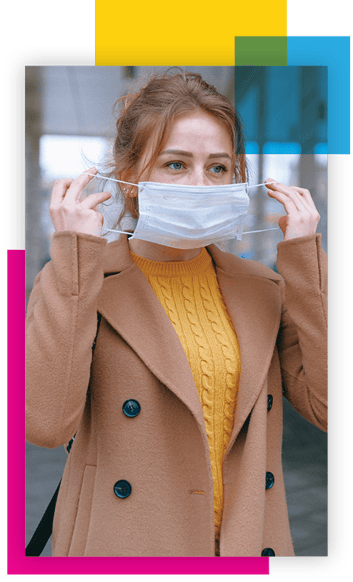 Enter Business Process Optimization. For many years now, we have been implementing the tools of automation and process optimization to assist companies in their daily operations. This technology allows organizations to assist staff with repetitive tasks and manage the flow of paper-based data into digital systems. With the onset of COVID, this technology is now being applied to help HR leaders with several COVID requirements:
Verifying employee vaccine status quickly
Reporting and documentation of testing and vaccine status
Manage company and municipal testing requirements (and quickly adapt to changes in either)
Maintaining accurate records
Automating the communication process around exposure and testing requirements
Secure access and reporting
One of the most exciting features of this technology is that it isn't new. This isn't software developed overnight to meet the needs of this new reality. The technology to optimize business processes has been around for many years. In fact, these solutions don't even need to be adapted to meet these requirements. COVID business processes and other similar processes are exactly what these systems were designed to support. With help from the right partner, implementation is truly plug-n-play.
Be Prepared for the Future
None of us want to think about the next pandemic, but the reality is that fortune favors the prepared. Having tools and technology to adapt to a changing business, political and safety environment is crucial to your organization's success. Many businesses regularly do risk assessment and contingency planning, but wouldn't it be better to have the technology that allows your organization to quickly pivot when requirements change?
Improve other Business Workflows
As I mentioned before, this technology helps in many areas of business process automation so why stop at COVID testing. With a Business Technology Assessment, our team can quickly identify areas of your operations that can greatly benefit from business process optimization. We work with companies in all industries, and we have identified key processes that see immediate and significant benefits from process automation. Some of these processes are:
New Hire On-Boarding
Performance Reviews
Time Off Requests
Travel Requests
Compensation Requests
Terminations
If you would like to learn more about process improvements for your organization, schedule a quick, no-obligation demo with our team and see the solution in action!
I am passionate about providing excellent customer care, building relationships based on trust, and delivering results that benefit the customer and the business as a whole.